I am back producing Punjabi music after a break of 8 years with a project with Sukhvir Sodhi who is well known for his Punjabi lyrics.
The project named, REHN DE was released as an EP 0n Friday 5th August 2022 and contains 4 songs, 2 by Mangal Singh, 1 by another great singer and son of great Pakistani singer Shaukat Ali Sahib, Ameer Shaukat Ali and 1 by an amazing female vocalist from Punjab, India RZA Heer. The EP was released under the label of Rowdy Productions.
I am an artist in every sense of the word. Music is my first love so I produce music and play drums, however graphic designing, photography and filmmaking  are also my big passions. In fact, for last 10 years or so I have done more graphics, photography and video work then music production.
Even though music is at the heart of my work but I like to keep my choices wide open and try not to restrict myself. In 2008 I founded my own production company in UK, called ROWDY PRODUCTIONS so I could freely explore the depths of my passion for music, graphics, photography and filmmaking. Following is a breakdown of the work that I do under the banner of Rowdy Productions:
Lyrics & Scripts in English, Hindi, Urdu and Punjabi
Music Production
Music Videos
Cooperate Videos
TV Commercials
TV Programs (Talk Shows, Game Shows etc)
Documentaries
Graphic Design
Motion Graphics & Visual FX
Web Designing and Social Media Marketing
Videography/Cinematography Courses & Workshops
Lighting/DOP Courses & Workshops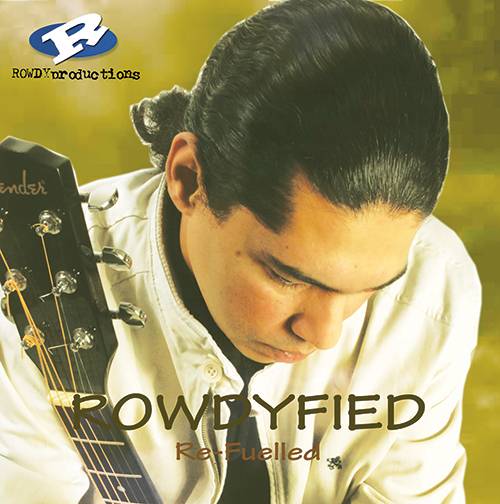 In my thirty-five plus years in music I've produced over 30 albums, more than 100 singles and remixes, about 300 Jingles and mixed/mastered 1000 plus tracks.
I've written lyrics for over 200 Songs and jingles including title song for a Bollywood Movie, "Manorma (six feet under)". I've also written scripts for over 200 TV Commercials, Cooperate Videos & Documentaries.
During my twenty plus years in video production I've written, produced or directed over 30 Music Videos, 6 TV Series, 6 Documentaries, 3 Short Films, 1 Feature Film and over 50 TV Commercials and Cooperate Videos.
Between 2014 and 2017, I have also worked as director of photography and director of music for a few Hindi and Punjabi short films, which were released worldwide by Pocket Films.